Find the Perfect Souvenir at 5 Top Rockport Gift Shops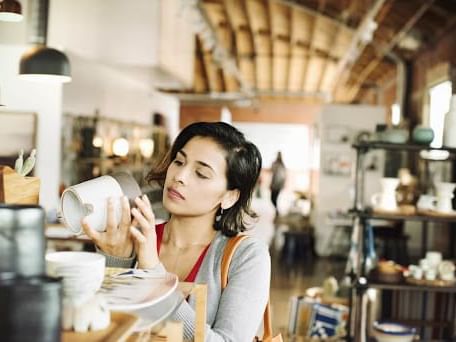 Making memories with families or friends is one of the best parts of any vacation. Located on the coast, The Lighthouse Inn at Aransas Bay puts you near adventures you'll look back on for years. Spend time at Goose Island State Park or cast a line fishing from a pier or fishing charter. If you plan to shop around for souvenirs, there are lots of Rockport shops to fill your tourist sack. We have compiled a list of the best five gift shops in Rockport, Texas.
The Bead Studio
The Bead Studio features beads and everything you need for jewelry making. Of all the Rockport shops, it's the perfect spot for crafters. You get more than a shopping experience here; you can sit and chat with other bead lovers while you work. If you are new to beading and jewelry making, Bead Studio offers various classes to customers.
The Coastal Mercantile
The Coastal Mercantile sells home decors, outdoor furnishings, plastics, textiles, and more. The shop occasionally hosts chalk painting classes if you want to learn something new. Every once in a while, there is live music and an excellent wine bar at the back.
Treasure Islander Shop
Treasure Islander Shop has a fantastic collection of gifts for everyone in your life. You can shop for T-shirts, lots of shells, shark tooth necklaces, and other souvenirs. Check out their Instagram page to view their awesome gift collections.
Mermaid Ranch Coastal Decor
Are you thinking of a gift for a mermaid or pirate lover? If the answer is yes, you shouldn't skip visiting Mermaid Ranch Coastal Decor during your stay at our Rockport hotel. They sell mermaid and pirate items with a little bit of cowboy thrown in (for the added ranch effect). Most furnishings have white and blue paintings to create a fascinating beach feeling.
New Beginnings
Pop into New Beginnings, and you'll find everything from home fragrances to specialty jewelry to a wide variety of gifts. This Rockport store also has fashion accessories and home decor. Visit their Instagram page to discover their latest items.
Be Close to It All by Staying at a Top Rockport Hotel
Whether you are on a business trip or traveling for leisure, The Lighthouse Inn at Port Aransas offers you comfort, luxury, and fun. Our Victorian-era style inn provides waterfront rooms with personal balconies or patios, close to top attractions, like some of the best gift shops In Rockport, Texas. To give you the perfect experience, we've put together some exciting on-site amenities, like a top-notch restaurant, swimming pool, 90-foot fishing pier, library, and fitness center. Reserve your escape today with the click of a button.