Discover the Majestic Birds of the Texas Coast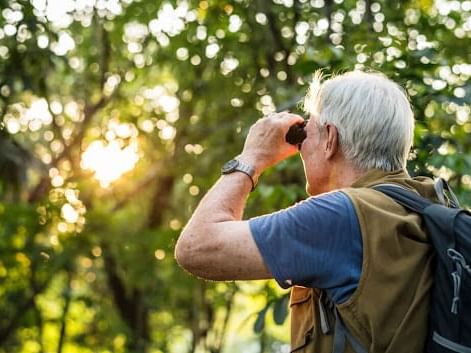 Most travelers who make their way to southern Texas have probably heard of the whooping crane, but the Texas coast offers so much more than just one beautiful bird. Here at The Lighthouse Inn at Aransas Bay, we know that many bird lovers come to the coast to see this endangered species try to make its comeback. However, more than 400 species of Texas Coast birds make their homes in our backyards. On your next visit, leave room in your itinerary to do a bit of bird watching.
Tips for a Successful Birding Adventure
Whether you're a bird aficionado or someone who wants to know what they're seeing out on adventures, birding is an adventure everyone can enjoy. There aren't many better experiences in the Lone Star State than spotting Texas Coast birds in their natural habitat, and Aransas National Wildlife Refuge is one of the best places to do it. To make the most out of your outing, wherever it may be, there are a few things you need to keep in mind.
Get the Right Binoculars
Binoculars are a must when you're trying to spot Texas Coast birds. To appreciate their plumage and beauty, you need to get a good pair that provide crystal clear views. You also want to ensure that your binoculars are easy to carry so you aren't weighed down when you're trying to move around quietly. Remember, the fewer items you have, the easier it is to avoid noise.
Wear the Proper Clothing
Before looking for birds, be sure that you've got the right clothing on. Birds can spot bright clothing a mile away, and they'll flee if they see someone coming in an orange or bright green outfit. Instead, wear neutral clothes or even darker colors. You don't need to go full camouflage, but toning down colors can help keep birds from spotting you.
You'll also want to bring a bottle of water with you. Hot days happen in Texas, and heatstroke can quickly ruin your birding expedition.
Know What to Look For
One of the best things about bird watching is when you know what you're looking at, and that can't happen without doing a little research on the kind of birds you want to see. If your heart is set on spotting a whooping crane, you can study when they're most active and plan to be in the woods at that time. When it comes to bird observing, knowledge is power.
Book Your Nature-Filled Rockport Escape
There is no shortage of outdoor adventures to embark on when staying at The Lighthouse Inn at Aransas Bay. Go searching for birds along the Texas coast or spend time at Goose Island State Park. Wherever your adventures take you, rest easy knowing you have a comfortable place to call home.
Our Rockport hotel features a range of accommodation options, a fantastic on-site restaurant, and more. Start planning your next getaway by booking your stay online today.