Celebrate Christmas in Rockport, TX || The Lighthouse Inn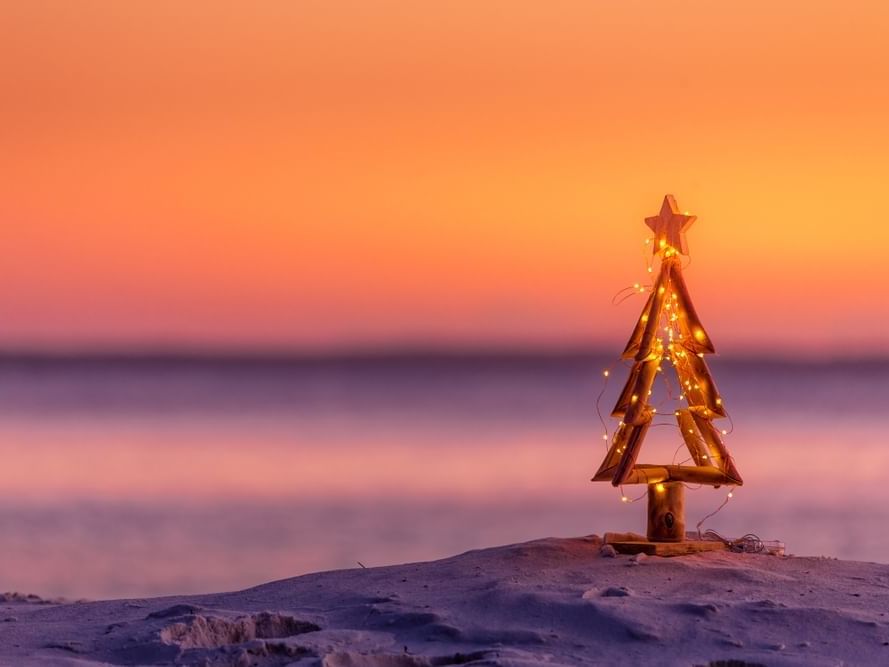 This holiday season, celebrate all that is holly and jolly right on Aransas Bay. You can escape the daily hustle and bustle of your life and treat yourself to a well-deserved vacation this winter. Rockport, TX, offers some of the best year-round temperatures that keep locals and tourists satisfied year after year. You are guaranteed to have a tree-mendous time when you stay at the boutique area hotel, The Lighthouse Inn at Aransas Bay. As our name would suggest, we are conveniently located on Aransas Bay, offering our guests phenomenal views of the Texas Coast. Additionally, you will be right at home with our amazing amenities. Let's explore some of the Christmas festivities you can enjoy during your visit to Rockport, TX.
Treat Yo'elf in Rockport, TX- Christmas Festivities
The Lighthouse Inn is located near several popular attractions and activities. You will be able to easily venture out and make it to all our town's great Christmas events. Head down to Texas Coast, for a warm, water-filled holiday vacation. Check out two of the best Christmas festivities below:
Christmas on the Beach: If you are looking for a lowkey (and free) Christmas celebration, then head on down to Rockport Beach for the second Christmas on the Beach. You will be able to safely distance and drive around this well-crafted lights display. Local non-profit organizations and businesses will set up the various presentations. It is a great way to safely mingle and learn about the local businesses that make Rockport so great! This holiday experience is family-friendly and donations are encouraged. Christmas on the Beach will take place between December 5, 2021, to January 5, 2022.

2021 Tropical Christmas: Another free event open to the public, this holiday extravaganza is a one-day event that kicks off the holiday season in Rockport, Texas. It will be jam-packed with festivities, fireworks, and more! 2021 Tropical Christmas occurs during the down day of Christmas on the Beach, December 4, 2021. Journey to the Rockport Cultural Arts District to enjoy the many food trucks, children's programs, vendors, live music, and even Tropical Santa. If you are in town for Christmas, you have to attend this fantastic event.
Christmas Getaway to Lighthouse Inn
We know you are super excited for the Christmas season to come around and cannot wait to welcome you to Rockport, TX. At The Lighthouse Inn at Aransas Bay, you will be comfortable in your waterfront accommodations, full of amenities, and driven by exceptional staff. Book your holiday stay with us online today!