Day Trip to Goose Island State Park in Rockport, Texas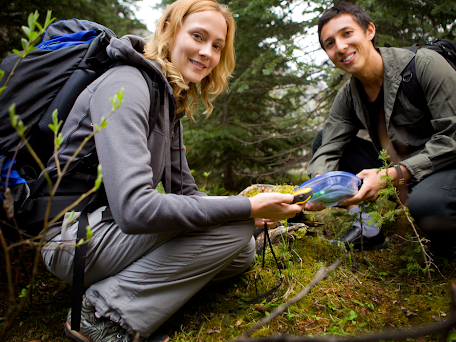 Our ideal location overlooking the Aransas Bay offers breathtaking views, a relaxing ambiance, and the opportunity to have exciting, outdoor adventures at Goose Island State Park. A quick, 8-mile drive from The Lighthouse Inn, Goose Island State Park, provides all sorts of fun things to do in Rockport, Texas. So, pack the family in a vehicle and take them on a day trip to one of the many amazing Texas State Parks.
Adventure Outdoors at Goose Island State Park
While you're making out a list of things to do in Rockport, Texas, make sure you carve out some time at Goose Island State Park. Take the family hiking through the Texas wilderness on trails such as the Turks Cap Trail, where you'll see all kinds of natural wildlife. You can also hike your way to the aptly named Big Tree. This Goose Island State Park staple stands tall at 44 feet and a trunk circumference of 35 feet—that's a big tree, all right!
Become a Junior Ranger
If you have younger children, they might enjoy joining the ranks of the Junior Rangers. Your kiddos are bound to foster a love of nature when investigating Goose State Park alongside a community of their peers. They can even pick up a free Junior Ranger Journal and a Junior Ranger Explorer Packs at our headquarters so that they can be thoroughly prepared for the day's outdoor adventures!
Daily Fishing Accommodations
Goose Island State Park also has fishing accommodations. You can rent a rod via our tackle loaner program and choose the fishing pier that works best for you. Or, you can fish from your boat (boat rentals not provided). They've even offered a fishing tip sheet for you! Although, you may want to read through the alligator safety guide before casting a line.
Go Geocaching
If your family likes the thrill of adventure and problem solving, consider a geocaching session. Simply use a geocaching app and download the GPS coordinates you'll need for the day. There's nothing like a treasure hunt to spice up your Rockport, Texas, day trip.
The Perfect Rockport, Texas, Day Trip
Goose Island State Park makes a perfect, Rockport, Texas, day trip. After a long day of outdoor adventure, you'll thoroughly enjoy relaxing and reminiscing in your comfortable, Lighthouse Inn room. For more information on Goose Island State Park, please contact us at any time. We're happy to help.