Make History at Notable Texas Museums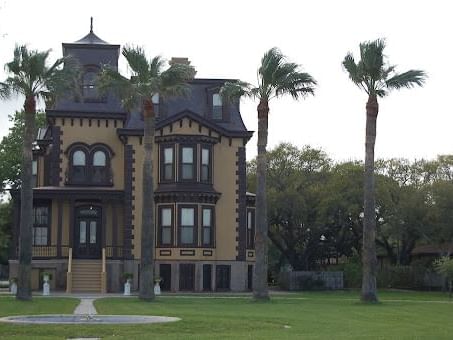 If you're traveling to a spot that has several unique museums, you'd be silly not to check them out. In Rockport, Texas, there are several museums for your family to enjoy, such as the Fulton Mansion and the Texas Maritime Museum. Visiting these Texas museums is one of the most family-friendly things to do in Rockport, TX, and our Lighthouse Inn staff highly recommends that you take a day to explore them.
Fulton Mansion
Immerse yourself in the 1800s by visiting the Fulton Mansion State Historic Site, where a prosperous family once lived. During your visit, you'll learn about George Fulton's engineering success, walkthrough Harriet's flower garden, and hear stories about the grand Victorian villa. The Fulton Mansion State Historic State Park is no stranger to hosting events. Some of the highly anticipated upcoming events include Moonlight on the Mansion and Rocks of Rockport.
Texas Maritime Museum
Since the 1970s, locals and guests alike have brought their collection of fishing equipment, motors, and mounted fish for spectators to judge. The Texas museum aims to educate the public on the history of Texas Maritime. The museum sets to do so by displaying documents, artifacts, and other valuable artifacts. Four topics are fundamental when choosing the museum's exhibits.
Development and history of Texas's maritime communities, commerce, and seaports

Development and technology of offshore transportation and petroleum production

Texas fishing industry and seafood

Spanish and French groups' settlement history on the Texas Gulf Coast
The Lighthouse Inn
After your exciting day of exploring our favorite Texas museums, head back to The Lighthouse Inn. You'll find a wide selection of amenities to enjoy, such as the on-site lighthouse tower, full-service bar, private fishing pier, and luxurious restaurant known as The Palm Room Bar & Grill. The Lighthouse Inn's eatery is an excellent dining option for a peaceful, laid-back meal with your loved ones. But for a real taste of The Palm Room & Grill, you must try their fried shrimp — it's the best shrimp in Rockport! Take the first step in planning your educational vacation today by calling 866-790-8439.