Plan a Beach Day at Texas's Rockport Beach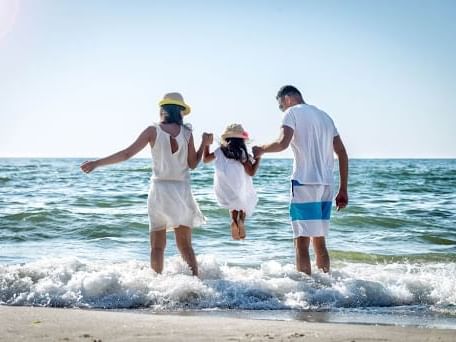 Texas has some of the most underrated coastline in the country, and you truly can't go wrong with a trip to Rockport Beach, Texas's first Blue Wave Beach. When you visit Rockport Beach, make sure you book your stay at The Lighthouse Inn at Aransas Bay so that you can experience as much beachside luxury as possible. Here, you'll have access to full, in-suite kitchens, a bar and grill, an outdoor pool, a library, guest laundry, and even a private fishing pier! Visiting Texas's Rockport Beach is a unique experience you should be excited for, but how should you spend your day on the beach? These are our best tips for visiting Rockport, Texas.
What You Should Know about Texas's Rockport Beach
As mentioned above, Rockport Beach is known as Texas's first blue wave beach. It's a highly protected area run by the US Environmental Protection Agency and the Clean Beaches Coalition. It's also one of the safest beaches to swim at because the waters are tested regularly for any bacteria that could be present, making this an amazing spot to take kids who want to learn to love the beach. Keep in mind there is also a $10 fee to park at the beach.
How to Spend a Day at Texas's Rockport Beach
There are so many ways to spend your day at Texas's Rockport Beach. Pack a picnic and hang out at one of the 65 picnic tables. Let your kids enjoy playing at the playground before heading back to the hotel. Go fishing! Fishing is one of the most popular things to do at Rockport Beach, and it's encouraged by the beach to go to the north side of the pier to fish. If you're not into fishing (but want to enjoy the water), go for a swim or take a walk on the beach with your toes in the sand and sea. And, if you want to go for a walk (but don't like walking on sand), there is a bayside walking path that you're bound to love.
Spending a day at Texas's Rockport Beach is something that everyone will enjoy. There's a little something for everyone at Rockport Beach, so make your day all about what you love, whether you're an adventurer or someone who just wants to relax in the sand.

To book a long-awaited vacation to the beautiful Lighthouse Inn, please check availability online.