Top 3 Picnic Grounds near the Inn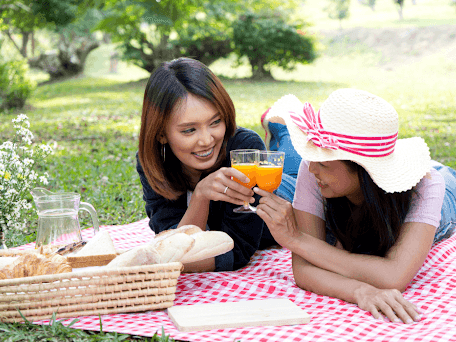 With our gorgeous weather and beautiful natural areas, you'll definitely want to spend some time outside when you visit The Lighthouse Inn at Aransas Bay. While you're looking at things to do in Rockport, consider finding some picnic grounds at a local park. There are plenty of recreation areas near our lighthouse hotel, so pack a basket lunch (or support a local business and order takeout) and head to one of the best picnic grounds near our Rockport beach hotel.
See some local wildlife while munching on some goodies at Compass Rose Park. With its ornamental gardens, gazebo, and view of Little Bay, Compass Rose Park is the perfect picnic ground to relish your time in Rockport, Texas. After you've finished eating, feel free to meander around the park or embark on a tranquil walking trail.
Enjoy a delicious picnic lunch amid a field of brightly colored wildflowers at Goose Island State Park. If you love sitting back and listening to various nature sounds like birds singing and the leaves rustling in the breeze, then the picnic grounds at this state park are perfect for you. While you're here, consider their trails or visit their wildlife refuge and spend the day immersed in nature.
Of course, we couldn't talk about picnic grounds in the area without mentioning Rockport Beach. Treat yourself to a day in the sun, and take advantage of their robust picnic area and soft sand beaches. If you're planning on meeting a larger party, consider their pavilion rentals for your day of beach fun.
Aesthetic Picnic Grounds for Your Texas Getaway
While the picnic grounds listed above account for the more popular outside public eating areas, here's a complete list of other parks to check out in Rockport, Texas. Whether you're looking for a family park or a secluded nature area to enjoy a meal with loved ones, you're sure to find something for you near our lighthouse hotel. For more information on picnic grounds, or to make a reservation, please don't hesitate to contact us. Our knowledgeable staff is happy to assist you.