Top 5 Aransas Bay Activities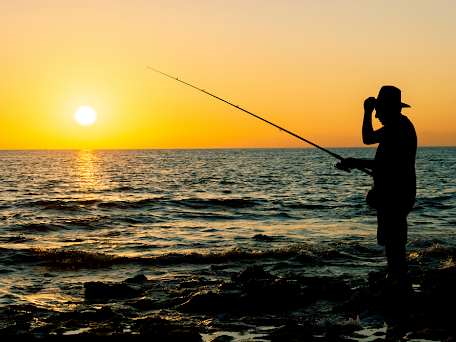 You did it. You finally made it to our gorgeous Rockport hotel. There's so much to look forward to after getting settled in your suite at The Lighthouse Inn. If you've been wondering about things to do in Rockport, don't worry. Our lighthouse hotel's convenient location on Aransas Bay provides access to a plethora of activities to keep you occupied during your stay.
Live Your Best Beach Life at Aransas Bay
Aransas Bays' beautiful blue waters are calling your name. Whether you're someone who loves to fish, swim, engage in watersports, or take it easy, you're bound to find an activity you'll love at Aransas Bay.
The absolute number one water-related activity near our Rockport inn is to go bay fishing in Port Aransas. Choose between a plethora of fishing options: go surf or pier fishing, rent a fishing boat, or go all out and schedule a charter. There's a fishing rod out there with your name on it.

Spend a day soaking up the sun at our Rockport, TX, beach. Get an Instagram-worthy tan. Play a beach game. Or, go for a swim amid the warm, pristine waves.

Check out the local boat rental opportunities if you want to add some adventurous zest to your vacation. The Little Bay Marine offers boat rentals for anglers and people who want to spend the day exploring Aransas Bay. If you'd rather embark on a low-key, no-motors venture, consider going on a kayak tour or renting a kayak for a few hours.

Take home some sweet memories and go shelling along Aransas Bay. The San Jose side has some spectacular treasures hiding amid its sandy shores.

Namaste like never before. Conduct your own private and personal beach yoga season. Rockport Beach, is a short, scenic drive from our lighthouse hotel, at sunrise. Greet the day with a soothing, meditative routine.
Comfortable Lodging in Rockport, TX
Our cozy assortment of suites is perfect for couples, families, and friend groups. Rockport, TX, has a plethora of fun activities to offer, including spending a day (or a whole weekend!) at Aransas Bay. Please contact us if you're interested in making a reservation or have further questions about things to do in Rockport, TX.