What To Do in Port Aransas on a Rainy Day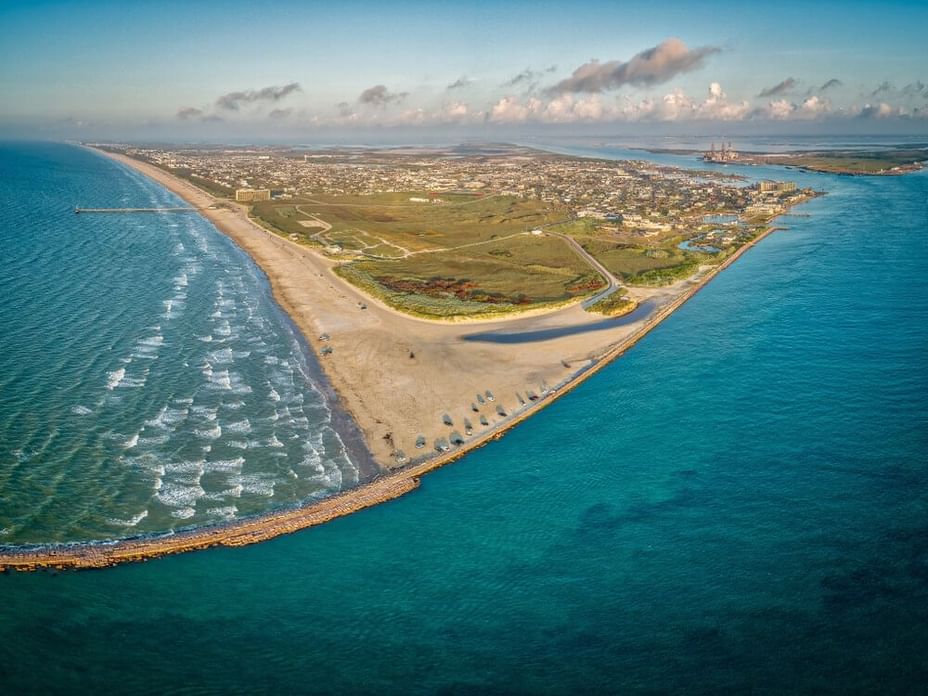 The Lighthouse Inn at Aransas Bay is one of the most picturesque hotels in Rockport, TX. This slice of coastal paradise offers a unique blend of scenic beauty, warm hospitality, and a plethora of nearby activities that cater to both relaxation and adventure seekers. Just off the coast near Rockport, Texas, is Port Aransas, which could make for a dreamy day trip during your stay. If it starts raining during your Port Aransas trip, you might wonder what to do indoors in Port Aransas. That's why we put together this guide on what to do in Port Aransas on a rainy day.
What To Do Indoors in Port Aransas
Visit the Premier Texas Coast Marine Research Facility
When you're looking for what to do in Port Aransas when the weather is less than ideal, consider checking out The University of Texas Marine Science Institute. Come and visit the oldest and best marine research facility on the Texas Coast. Check out the interactive exhibits at the Patton Center for Marine Science Education and guided tours at the Wetlands Education Center.
Nurture Your Creativity on the Texas Coast
Port Aransas Art Center is a great way to nurture your creativity when the weather's bad in Port Aransas. When you're pondering what to do in Port Aransas indoors, this is a great one-stop destination for lovely artwork. Explore the rotating artwork or sign up for one of their fun classes.
Watch a Live Performance
The Port Aransas Community Theater offers some of the best entertainment on the Texas Coast for affordable ticket prices. Some of their past performances include productions of Disney's The Little Mermaid, Little Shop of Horrors, and It's A Wonderful Life.
Learn More About the Rich Port Aransas History
Port Aransas Museum & Farleys Historic Boat Shop is a great place to check out when you're wondering what to do in Port Aransas on a rainy day. Come and learn about the area's rich history at its popular exhibits. Learn more about the Port Aransas fishing history and heritage at the Farley Boat Works living exhibit.
Enjoy a Luxurious Stay-Cation
The Lighthouse Inn at Aransas Bay is overflowing with luxury and adventures you could enjoy during a rainy day. Indulge in waterfront dining at the Palm Room Bar & Grill, where you can savor in fried shrimp and steak. Watch as the rain peacefully falls onto Coastal Bay from the comfort of your private balcony. Our Rockport, TX, hotel offers pure bliss and serenity no matter the weather outside.