All the Things to Do at Goose Island State Park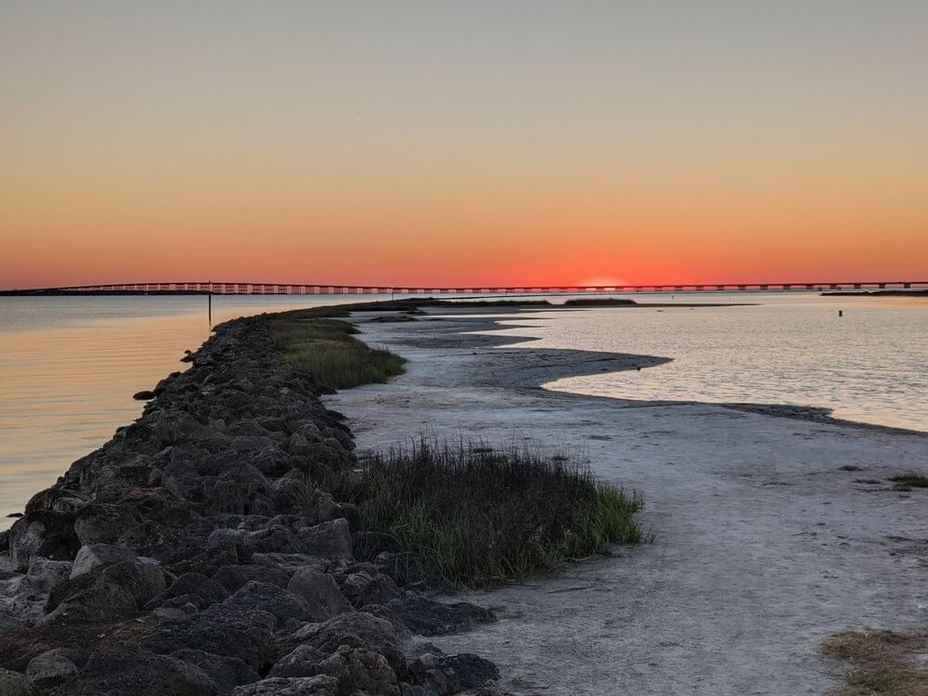 While you escape from the hustle and bustle of life with your loved one this year, consider heading down to Rockport, Texas, and staying with The Lighthouse Inn at Aransas Bay, the premier boutique hotel in town. We are conveniently located near all the major attractions in the Rockport area and nestled on a beautiful Texas Coast bay. When you come to visit our lovely town, you should certainly set several hours or even a whole day aside to explore all the things to do at Goose Island State Park. This magnificent state park offers fishing, biking, hiking, geocaching, birding, and so much more. There is something to do at the park for everyone! You'll be surrounded by all the native Texas flora and fauna that live near the marshy grasslands and muddy flats. The Big Tree, pictured above, is one of the largest live oaks in America and calls Goose Island State Park home. It is truly a Texas sight that you must add to your travel bucket list.
Unbe-leaf-able Recreational Fun
Goose Island State Park sits comfortably on the breezy Texas Coast and is a great place to participate in family-friendly recreational activities. The amount of things to do is long, so we have shortened it to a small, comprehensive list:
Camping

Fishing

Geocaching

Boating

Birding

Watch Wildlife

Tours

Kids Programs

Volunteer Opportunities

Nature Hikes

Hammocking

Photography

Picnicking

… and more!
The park is open from 8 am to 10 pm and reservations are highly encouraged, as it can get packed fairly quickly. Park authorities do not recommend you swim around Goose Island, as it has lots of concrete bulkheads, oyster shells, mudflats, and marshy grasses. The busy season usually takes place during Labor Day, October to Thanksgiving, and January to April. If you want to avoid large crowds, make sure to plan your trip accordingly. You will even have a chance to see the area's endangered whooping cranes who like to spend the winter in Texas.
Stay "Inn" Style at Aransas Bay
At The Lighthouse Inn at Aransas Bay, we offer the perfect balance of luxury and convenience. Enjoy our wide variety of comfortable suites or guestrooms, modern amenities, and gorgeous bay views! Gather up your family and book your stay with us online today!