The Wonderful Markets along the Texas Gulf Coast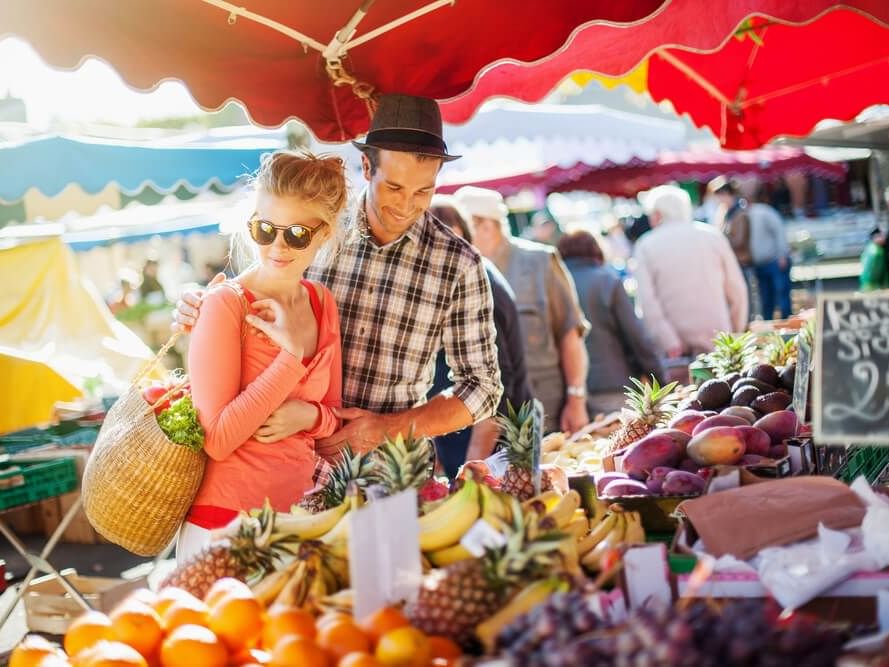 Get ready for a summer of endless seaside adventures along the beautiful Texas Gulf Coast, including exploring the wonderful markets dotting the charming coast! Gather some eclectic finds, locally-made goods, and perhaps a few items of fresh produce to take home as unique souvenirs of your summer vacation. Speaking of vacations, you need a comfortable home away from home along the coast, and we have just the location in mind.
Rockport, Texas, is the perfect place to begin your Texas Gulf Coast markets journey. Our history-rich city is located a few hours from San Antonio and a quick 35-minute drive from Corpus Christi. Our welcoming seaside community is filled with family-friendly activities, exciting annual events, and so much more. The Lighthouse Inn at Aransas Bay has comfortable accommodations for your family, filled with modern amenities and bayside views. Keep reading for our list of the best markets along the Texas Gulf Coast—
You and your family or friend will find anything and everything at this amazing Texas Gulf Coast market in Rockport! The most talented vendors from all over the state are recruited, so you'll only find the best of the best. Every third weekend of the month, meander through over 100 artists, craftspeople, food stalls, musicians, and more. The market is also pet-friendly, so expect to get in some much-needed furry cuddles.
If you are coming down for a quick weekend getaway, make sure you stop by this Rockport staple before heading home. Flower's is home to the best shrimp in town! Their stock is bountiful, freshly cleaned, iced, and reasonably priced. You can also find other seafood options, from squid to flounder. The main draw, besides shrimp? Eggrolls—folks come from far and wide just for their homemade eggrolls!
This local meat market is a fantastic place to shop for high-quality meat, Mexican products, and other goodies. They have a variety of premium cuts, like High River Angus. You can also find several specialty Tex-Mex produce that can be hard to find elsewhere! The passionate staff are incredibly friendly and will treat you like family. We recommend bringing a cooler (or two) to stock up on high-quality meat before going home.
Corpus Christi Farmers' Markets
Every great city has a Saturday farmers' market, and Corpus Christi is no exception. If you visit multiple times, you'll start to build relationships with vendors, getting special deals and unique finds. Stalls offer so many awesome things, from handmade crafts and homebaked treats to locally-raised meat and fresh veggies. There are always a great variety of choices for your family, year-round.
Every product at this special market was made or grown within 200 miles of Corpus Christi! Celebrating its tenth anniversary in 2022, Grow Local Farmers' Market strives to put healthy food directly in the hands of community kids and families. Their mission will inspire you and yours. We love supporting outstanding local causes and markets. Head over to find an assortment of fresh produce, homemade goods, live music, seasonal items, and more.
Stay Near All the Best Texas Gulf Coast Markets
The Lighthouse Inn at Aransas Bay will place you near the area's great markets. Our deluxe accommodations will serve as the perfect retreat after a day of exploration. We can also provide more recommendations of all the top things to do in and around Rockport, Texas. Book your summer stay with us online today!